Are you in Groningen for business? When you choose a restaurant from the list below, you can go out for dinner and put the costs on your hotel bill. We would love to arrange this for you!
We do recommend these restaurants, also if you are not in Groningen for work. Are you a tourist? Click on 'Surroundings' in the menu above for many more recommendations on all kinds of subjects. There is so many to see and do here in the heart of the city centre.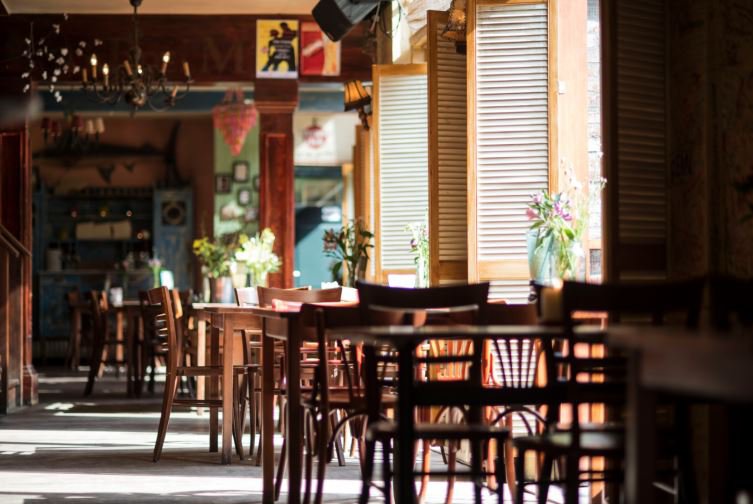 Named after Ernest Miller Hemingway, the Cuban explorer and writer. The many small dishes in tapas-form show the rich diversity of traditions and cultures that Hemingway saw on his journeys. 
They are our neighbours, but also a cosy restaurant with a Cuban atmosphere, cocktails and music.
A beloved restaurant among the locals. Classic Tuscan meals are served, from antipasta to meat- and fish dishes. They use fresh ingredients and Tuscan olive oil.
In the summer you can eat outside, surrounded by monumental walls, enjoying your Italian wine. Chianti, a real regional product, is known as one of the most popular Italian wines.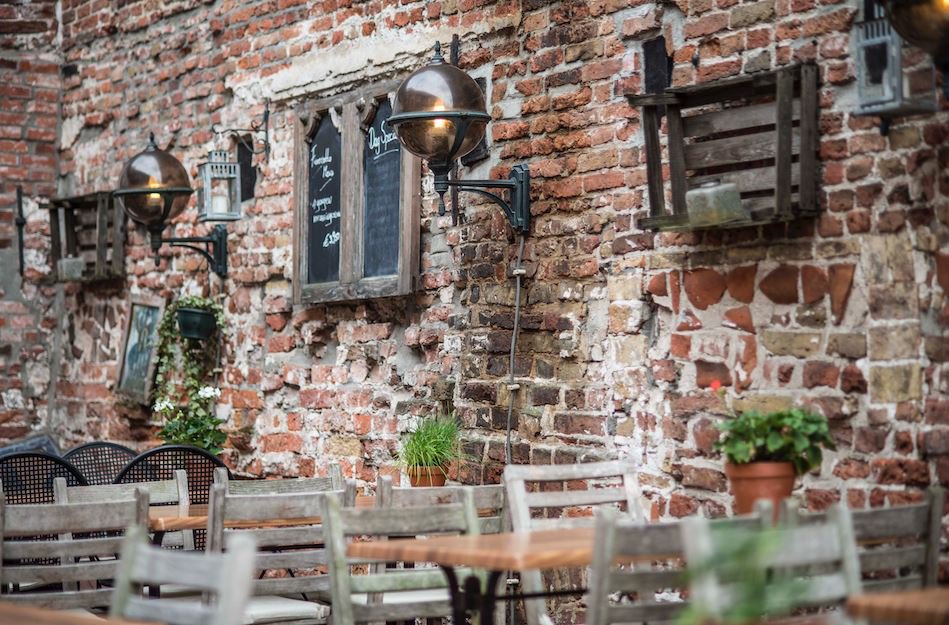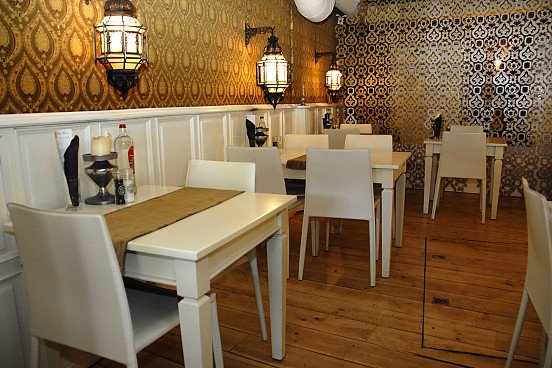 Moro has a 'Moorish kitchen' (South Mediterranean) with an overwhelming affluence of intense flavours and aromas. Century-old influences from Spain, Nothern Africa and the Eastern-Mediterranean area. 
The restaurant does have an oriental touch and in the summer you can find a lovely (lounge) terrace outside. 
A wokbuffet-restaurant with an outspoken, but stylish combination of antique and modern Chinese and Western interior elements. For a fixed amount you can enjoy a 2,5 hour buffet, all inclusive.
Besides the standard buffet, you also find a spinning sushibar, Japanese Teppanyaki, a Lava Grill, wokbuffet and dessert buffet. Yummie!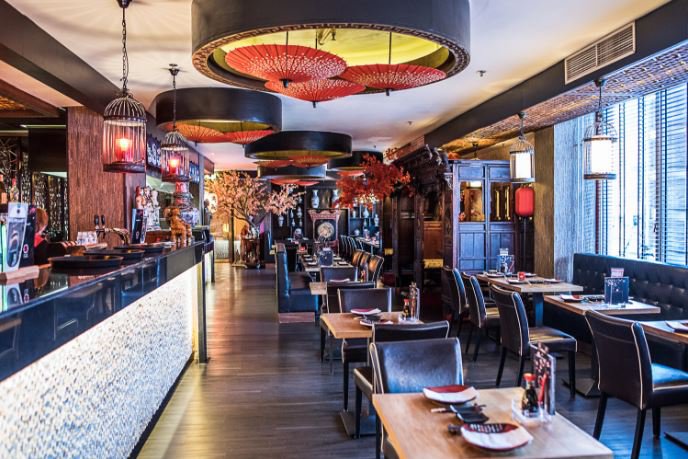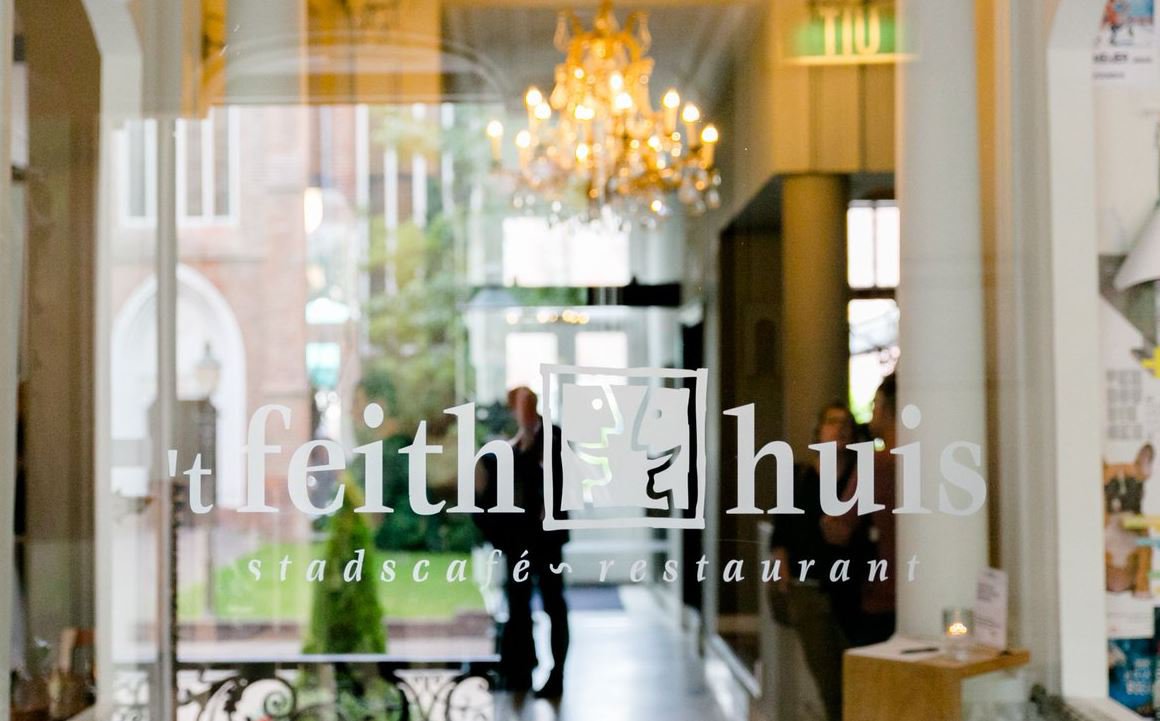 The large monumental building has a lounge- and reading area, city café, multiple sitting rooms,  a terrace and roof terrace with a view on the provincial hall and Martini Church.
They prepare meals according own recipes with eco-efficient products. On the background you hear calm music. The interior is old & new combined in a special way.
A well known name for fans of the traditional and atmospheric Indonesian kitchen.
An open kitchen with friendly staff make it a comfortable place to eat. Delicious rice tables and traditional Indonesian dishes. 
You will definately notice the more than 300 authentic wooden temple watchers.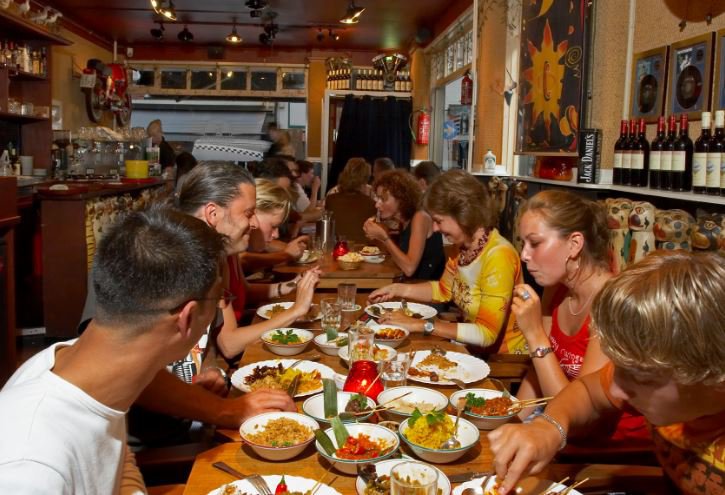 Our neighbours and a well known local favourite in Groningen. Besides dishes like their "famous' spareribs (what they're known for), they have a varied menu. They also have the option to order half portions, in case you're less hungry or cannot choose. 
Tasty food, quick service and relaxing music in an old and cosy building which used to be a silo. 
Cervantes is a typical Spanish tapasrestaurant. Small bites, from albongidas to Serrano Ham and many fish- and meat dishes. 
Seven days a week it's nicely busy with a relaxing atmosphere. You can choose for 'unlimited tapas' or a la carte.